Take On The Best Gi And No Gi Training In Our Brazilian Jiu-Jitsu Classes
Training for fitness? Hoping to learn self-defense? Maybe your goal is to compete at the highest levels?
At Modern Jiu-Jitsu Academy, we have it all.
Our Brazilian Jiu-Jitsu program includes both Gi and No Gi instruction for men and women of all experience levels. We're offering hands-on instruction and a safe, supportive environment where you can train with complete confidence.
Join us here in McAllen today or simply fill out the short form on your screen to learn more!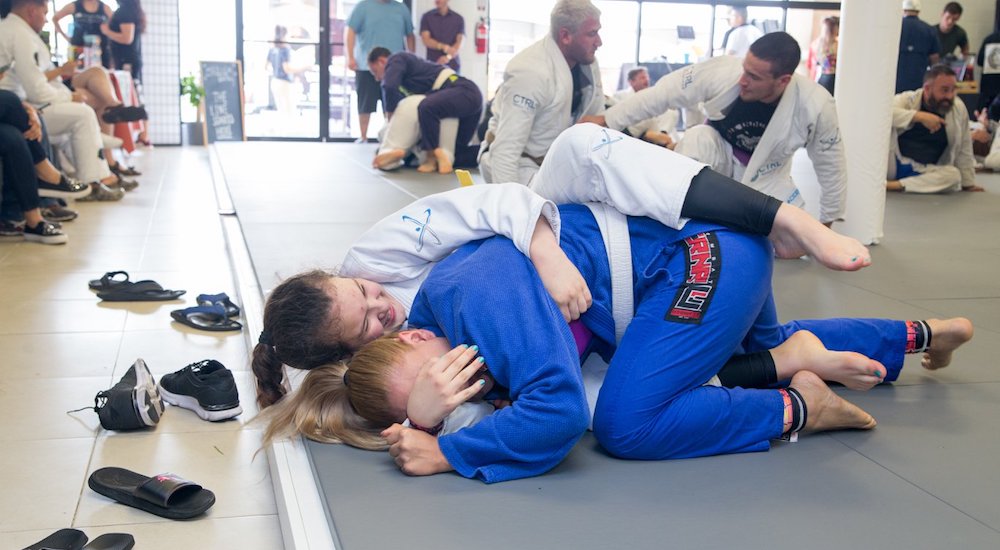 Why Is Brazilian Jiu-Jitsu Right For You?
This dynamic ground-based discipline is designed to help you overcome an opponent of any size or strength by relying on superior leverage and technique. From day one at Modern Jiu-Jitsu Academy, you'll learn how to use an opponent's leverage against them and work your way to a successful submission in no time.
Our classes are broken up by experience level, with sessions dedicated to beginners and advanced fighters. Choose from traditional Gi training or modern-day No Gi classes OR try them both out and see what you like best.
Our Brazilian Jiu-Jitsu program here in McAllen can help you learn:
Takedowns and transition strategies
Ground control skills from any position
Effective defense strategies to help you regain control
Proven submission skills for any situation
And Yeah, You'll Walk Away Feeling Fitter Than Ever Before
Our goal is to help you learn the ins and outs of this discipline and build your skills one step at a time. But you'll quickly see that our Brazilian Jiu-Jitsu program is also a great way to keep your heart racing and your muscles guessing.
This high-energy system can produce real results by challenging you with something new every time you train.
You won't even realize how hard you're working.
At Modern Jiu-Jitsu Academy here in McAllen, you can take on:
Lean muscle mass across your entire body
Healthy, sustainable fat burn
Boosted heart health and endurance
Functional strength and athleticism in no time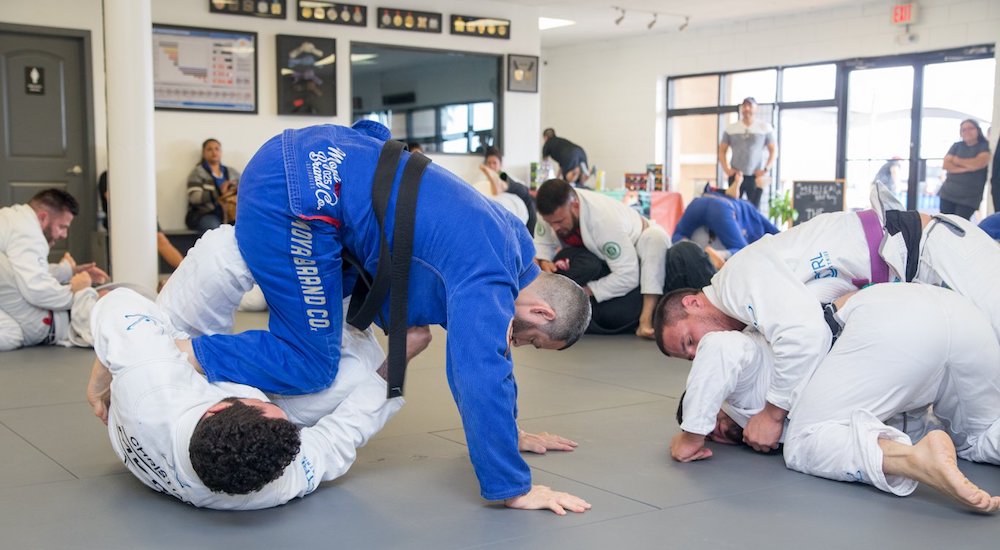 Don't Miss Out On The Best Brazilian Jiu-Jitsu Classes In All Of McAllen!
Get the most out of every workout and have a great time in the process with our Brazilian Jiu-Jitsu classes. We're offering men and women all across McAllen the chance to have fun, get fit, and learn effective self-defense skills for any situation.
Just fill out the short form on your screen to learn more today!